Chiropractor Katy, TX
Our office is located in the Mason Park Shopping Center (Kroger Center), south of I10, facing Mason Road right next to Luby's. We have been in Katy since 1983 and at this same location since 1987. We have recently expanded our services to include multiple therapies, massage, and rehabilitation.
Katy Chiropractic
Diagnostic Clinic - Dr. Vitek
505 S. Mason Rd
Katy, TX 77450
281-579-1116
281-579-0395 (fax)
Monday:
08:00 AM - 12:00 PM
02:00 PM - 06:00 PM
Tuesday:
08:00 AM - 12:00 PM
02:00 PM - 05:00 PM
Wednesday:
08:00 AM - 12:00 PM
02:00 PM - 06:00 PM
Thursday:
08:00 AM - 12:00 PM
Friday:
08:00 AM - 12:00 PM
02:00 PM - 06:00 PM
Saturday:
Temporarily Unavailable
Sunday:
Closed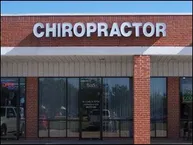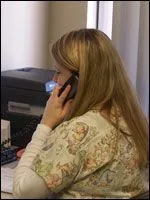 Click here for door to door driving directions
Emergency / After hours information:
In case of an emergency, please call the office first at (281) 579-1116. If we are not in you can reach Dr. Vitek by cell phone at (713) 882-8991. In any serious emergency call 911.
Appointments
Call (281) 579-1116 to schedule your appointment today!
For best appointment availability, call early in the morning and we will most likely be able to schedule you the same day. We do our best to give each patient adequate time to discuss their problem with the doctor. We strive to eliminate waiting time at our office; for this reason, we keep a tight schedule and ask you to be prompt for your appointments.
New patients will be asked to come in 15 minutes earlier than the time they are to see the doctor to fill out forms.
Types of Payment Accepted:
We accept cash, checks, debit cards, and all credit cards. We also accept Workers Compensation personal injury protection (auto accident insurance) for payment as well as attorney cases.
Insurance and Billing
We accept most traditional insurance plans. Please contact our office to verify acceptance of your plan. Qualifications for insurance coverage may differ due to the uniqueness of each procedure.
Insurance / Managed Care Plans Accepted:
United Healthcare
Aetna
Blue Cross/Blue Shield
Medicare
Private Healthcare Systems
Humana
Cigna (in and out of network)
Great West/Cigna
UMR Pacificare
ACN Pacificare.
Facilities and Equipment
Decompression Therapy System
DTS is a non-surgical treatment to help in the management of serious low back, leg or neck/arm pain. DTS treatment is directed at relieving pressure on structures that may be a major source of pain. It can relieve the pain associated with bulging and herniated discs, degenerative discs, facet syndrome, sciatica and headaches.

DTS helps relieve pain through decompression of lumbar or cervical discs and joints (that is unloading due to distraction and positioning). This cyclical, painless stretching reduces pressure and promotes blood and fluid flow. This helps improve healing naturally. DTS may provide the relief you're looking for.
Solaris
We have all new, state of the art, Solaris machines in every room. These therapy machines allow us to use many different forms of electrical stimulation for relieving muscle spasm, decreasing swelling and reducing pain. These machines allow us to use all of the following currents and modalities: muscle stimulation (EMS), Russian, biphasic, interferential, premodulated and even ultrasound. All of these modalities will be chosen dependent on your condition to relieve your pain at the fastest rate.
Pace Rehab Machines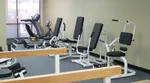 Our patients are benefitting from our new rehab gym. Strength and flexability are a key part of a successful treatment plan. For some it helps to fix their back condition. For others it is to reduce the effects of arthritits. Others benefit from loose weight. When your chiropractic care is over you may still use our gym. Call our office and ask for details. There are no activation fees and you can pay month to month.
Stil others use it to loose weight.SSsWhen your chiropractic treatment is over you may continue to use the gymvery Graston Technique
Graston is a soft tissue technique that uses special instruments to break up scar tissue and rid the muscles of 'knots", thus, relieving pain and allowing more range of motion. The tools are specially made to find adhesions or restrictions within the fascia (tissue surrounding muscles, tendons and ligaments). If you ever experience pain from tight muscles or muscle spasm, this may be just the treatment to rid you of pain!